Do you want to unlock Your Teen's Academic Potential?
Ace High School -  Master Study Skills Today!
Are You Ready to Skyrocket Your High Schooler's Academic Performance? 🚀
---
Dates: Nov 4 - Dec 16 | Class Timing: Saturdays at 8 PM EST/7 PM CST/5 PM PST | Q & A Timing: Wednesdays, 9 PM EST/8 PM CST/5 PM PST |Final Presentation: TBD
👉 Join Now 👈
Module-by-module, we'll build your path to Academic Success: 
Discovery and Assessment Tests
ACTION PLAN: Assessment tests for strengths and weaknesses
OUTCOME: Discover individual MBTI, learning style
HOMEWORK: VARK worksheet, MBTI worksheet
Time Management, Planning & Organizing, Focus & Concentration
ACTION PLAN: Explain EF Skills and help identify Weaknesses
OUTCOME: Better understanding of EF and methods to overcome Weakness
HOMEWORK: EF Questionnaire and exercises
Notes Taking (Cornell Method, Mind Maps, Outline Notes techniques)
ACTION PLAN: Different types of Note-taking
OUTCOME: Be able to identify the technique that works best and implement it
HOMEWORK: Note-taking activities from books, magazines, novels, lectures.
Study strategies for exams/tests
ACTION PLAN: Different methods of studying and retaining
OUTCOME: Be able to create a study plan and implement it for better grades
HOMEWORK: Create a study mind map for each subject/Test
Writing Papers & Essays, Projects, and Homework
ACTION PLAN: Explain the techniques to crack big projects, essays and 
OUTCOME: Be able to submit papers, projects, reading assignments, and HW on time
Secret To Academic Success
ACTION PLAN: Addressing Midyear DIP, Maintenance, Finishing Strong, Seeking Help
OUTCOME: 1% Rule, Test Anxiety and how to overcome it
Final Presentation: Presentation Of PLP
INTENDED OUTCOME: Students come up with their ideal Learning Environment and Personalized Learning Plan (PLP)
From improved grades to enhanced confidence, their testimonials tell the story of success.
🎯

Discover the transformational impact of our study skills program
Dive in and get ready to embark on your journey to academic greatness
👉 Join Now 👈
🔥 Elevate Your Study Skills
---
Unlock Exclusive Bonuses for Academic Success
Maximize your learning journey with our value-packed bonuses!
🏆 1-1 Session with Expert Counselor:
Receive personalized guidance tailored to your individual needs and goals. Gain insights and strategies that align with your unique path.
🏆 How to Conduct Research in High School:
Unlock a step-by-step guide to meaningful research projects. Discover how to engage in impactful studies even as a high school student.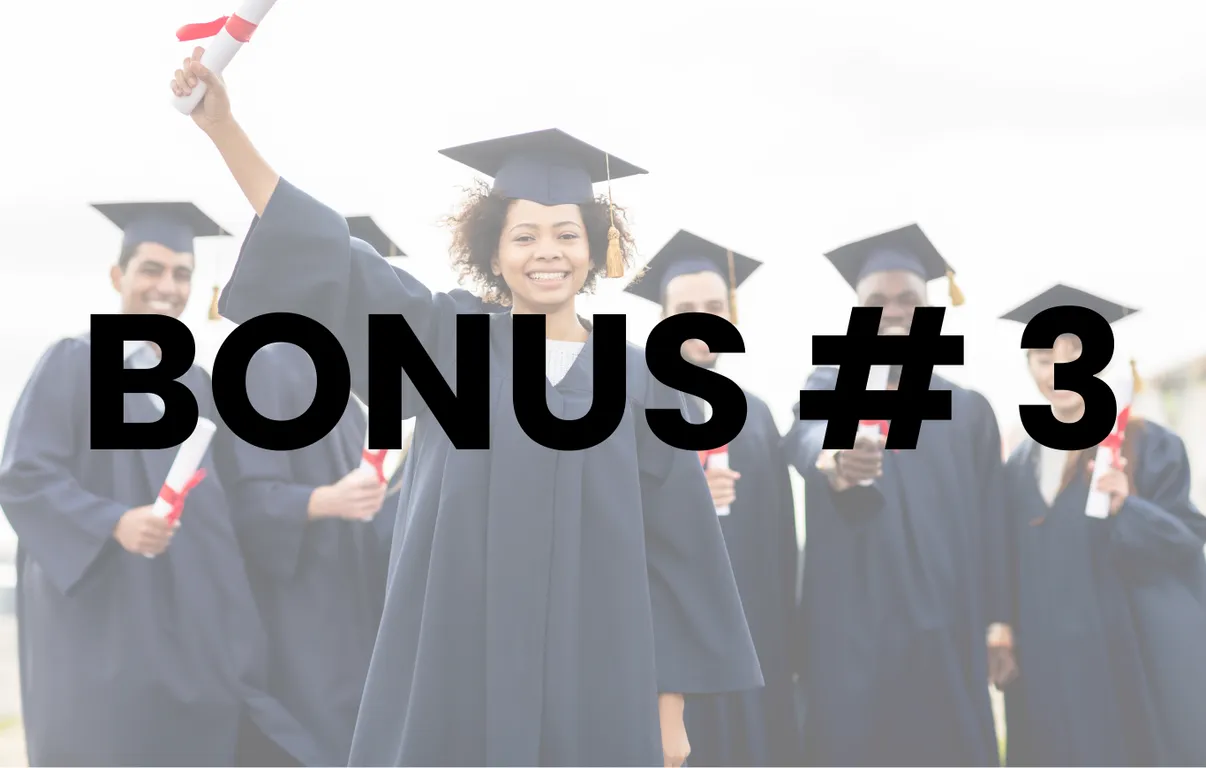 🏆 How to Pick AP Courses for Academic Success:
Learn proven strategies to select Advanced Placement courses that resonate with your academic pursuits and prepare you for college.
🏆 How Counselor Recommendations Play a Pivotal Role in College Applications:
Access valuable insights into leveraging counselor relationships and securing strong recommendations. Make your college applications stand out.
Don't miss out!
Secure your spot in
Ace High School -Master Study Skills Today!

 
🚀 Unleashing Academic Excellence: Hear What Our Study Skills Students Have to Say!
Divyasree Prem
 "The Study Skills techniques taught were really helpful since they allowed me to learn a lot more. The study skills helped a lot as well and I use them now. "
Dhivya
"Study Skills techniques were good to make sure I was in track with my work and ask any questions I had. "
Aarav
"Yes, I enjoyed the various strategies taught in class. The study skills techniques and lessons helped me be more organized."
Cavin
"The Study Skills sessions were helpful since it helped learn several techniques and study skills (which allowed me to better manage my time)."
Pranish
"I loved the checkins and Study Skills sessions as we learned a lot about techniques and just so much. The study skills techniques really did help me plan out my year in school."
Rizan
"I liked the Study Skills sessions because it allowed me to ask any question I had a receive more personalized help. The techniques and ideas definitely helped me to become more organized and helped me complete my tasks much more efficiently."
WHAT ARE YOU WAITING FOR?
Ace High School: Master Study Skills Today!
Changes lives and is open for enrollment.
[BUT NOT FOR LONG..]

Original Price $
1500
2023 Fall Study Skills and Passion Project
3 Monthly Payments of $275
👉 BUY NOW 👈
A Note From Jothsna Kethar.....
An Entrepreneur, Educator, Counselor, Confidant, Career Guide, an Engineer, and above all, a Mother. 
---
Well, that's me, and I've been in this field for over five years, and I have been instrumental in enabling at least 1000+ students in their academic and non-academic areas.
What drives me is the difference that parents see in their children once they participate in one of our many programs. 
Coach Jo, as my students call me, is an Independent Educational Consultant and College Counselor. I'm a certified Tony Robbins Life Coach. I've trained to identify children's goals and be their supportive friend and trusted adviser. I have also trained under Peg Dawson, EdD., a renowned psychologist. I use this understanding to coach children to discover their strengths to overcome the hurdles and roadblocks on their path to success. I'm also is a certified Meditation Instructor as well and strives to empower parents in their child's educational journey.
Along with my many businesses, I also run a nonprofit named InspireYouth, a nonprofit 501©3 organization that aims to empower youth and foster leadership. InspireYouth aspires to create lifetime humanitarians out of teens by providing various volunteering opportunities to contribute, learn, and grow! 
I've completed her College Counseling course at UC Berkeley. Building a customized college list is her specialty. My students have landed in Ivy League colleges such as Cornell, also landing in affordable colleges, winning merit aid/scholarships to the tune of over 5+ million dollars in total.
FAQs
Certainly! Here are some Frequently Asked Questions (FAQs) that you might include on the sales page for the "Ace High School: Master Study Skills Today!" program:
Who is this program designed for?
Q: Can I get a refund if the program is not suitable for my teen?
How long does the program last?
What are the dates and timings?
What kind of support can we expect during the course?
Can you guarantee that my child's grades will improve?
What are the payment options?
How do the one-on-one coaching sessions work?
How will this program help with exams and school assignments?
What makes this program different from others?
Is there a community of other students or parents involved?
How does the bonuses help with Study Skills Course?
🔥🚀 Unlock Your Child's Academic Potential with Our Proven Study Skills Mastery
---
Maximize Retention, Boost Grades, and Conquer Exams – Discover the Power of Effective Study Techniques.
Join Now to Skyrocket Your Success!
👉 Join Now 👈
Contact
☎️ 1-866-618-9640